Wrestling Names Qualifiers for 2018 YOG, 50 Nations Set to Participate
Wednesday, September 5, 2018 - 21:50 By Tim Foley
CORSIER-SUR-VEVEY, Switzerland (September 5) – United World Wrestling, the international governing body for the sport of wrestling, has announced the wrestling entries for the 2018 Youth Olympic Games in Buenos Aires. Wrestlers in freestyle, Greco-Roman and women's wrestling will compete October 12-14 at the Parque Polideportivo Roca.
Wrestlers from 50 nations and all five continents will be represented in Buenos Aires, including several Cadet-level continental and world champions. The Youth Olympic Games have been a springboard for some of wrestling's current senior-level superstars, including European Games medalist Grace BULLEN (NOR) and world champions Mayu MUKAIDA (JPN) and Yuki TAKAHASHI (JPN).
"We are proud of our young wrestlers for showing heart and determination in qualifying for the Youth Olympic Games," said United World Wrestling president and IOC Executive Board member, Nenad Lalovic. "We expect to see a high level of competition, but also look forward to seeing these athletes learn more about the Olympic values while in Buenos Aires."
In an effort to become more gender equitable, wrestling increased the number of female participants in Buenos Aires to 50, which is up from 32 participants in Singapore 2010 and Nanjing 2014. The adjustment was part of a larger effort by the International Olympic Committee to meet its goal to make the 2018 Youth Olympic Games the first-ever gender-equal Games.
"Wrestling is proud to support the IOC's commitment to gender equality in the Games and we are certain that our athletes, coaches and fans will enjoy the competition," said Lalovic.
For a full wrestling schedule, or to buy tickets to the event, please visit www.buenosaires2018.com or www.unitedworldwrestling.org/event/youth-olympic-games-0
A  PDF version of the final entry list is available HERE
MEN'S FREESTYLE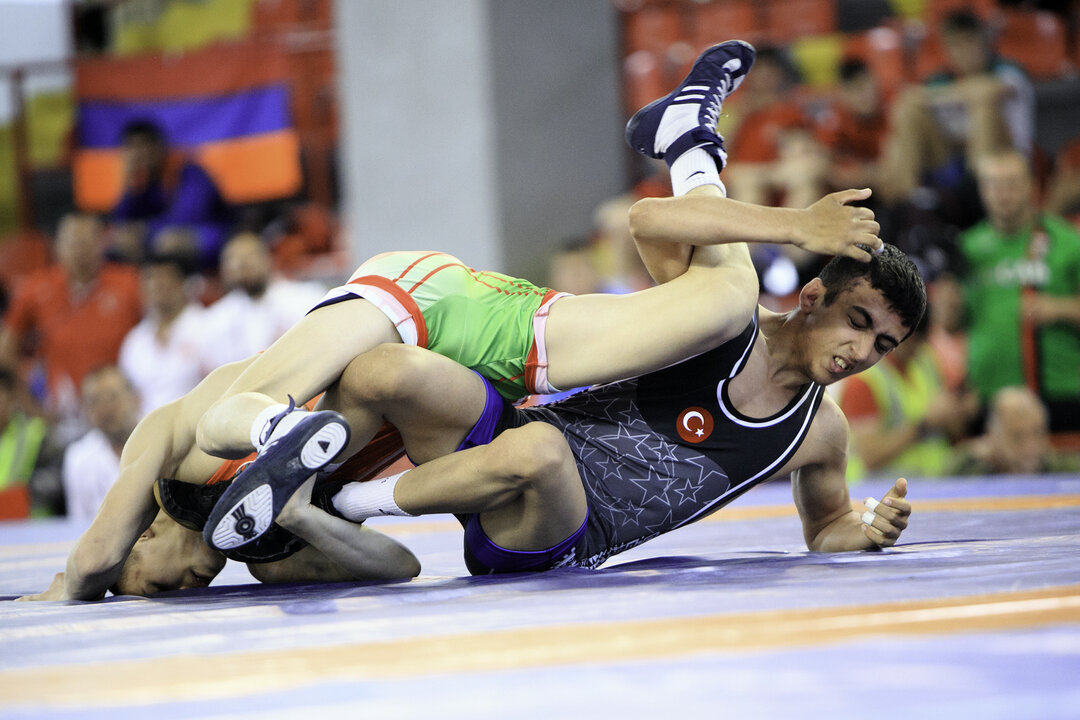 Halil GOKDENIZ (TUR)

48kg
Daiziel DETUDAMO (NRU)
Fernando BOOYSEN (RSA)
Umidjon JALOLOV (UZB)
Diego Armando ZULUAGA CUEVAS (COL)
Halil GOKDENIZ (TUR)
Giorgi GEGELASHVILI (GEO)  

55kg
Gavin Stefan Sablan WHITT (GUM)
Oussama LARIBI (ARG)
Hayato FUJITA (JPN)
Robert Kelly HOWARD (USA)
Vladyslav OSTAPENKO (UKR)
Hernan David ALMENDRA (ARG)

65kg
Westerly Pehi Tahi AINSLEY (NZL)
Fathi Tarek A. ISMAIL (EGY)
Mohammad Baghi KARIMISEIFABAD (IRI)
Carson Taylor MANVILLE (USA)        
Turan BAYRAMOV (AZE)       
Inayat ULLAH (PAK)

80kg
Ryan Devon MARSHALL (NZL)
Fateh BENFERDJALLAH (ALG)
Mukhammadrasul RAKHIMOV (UZB)
Carson Barry LEE (CAN)
Akhmedkhan TEMBOTOV (RUS)
Valentine YAIREGPIE (FSM)

110kg
Thomas John Mcglinchey BARNS (AUS)
Ahmed Mahmoud Elsayed M. KHALIL (EGY)
Amir Hossein Abbas ZARE (IRI)
Luis Rodrigo OROZCO CORTEZ (MEX)
Sergei KOZYREV (RUS)
Dragan VELINOV (MKD)

GRECO-ROMAN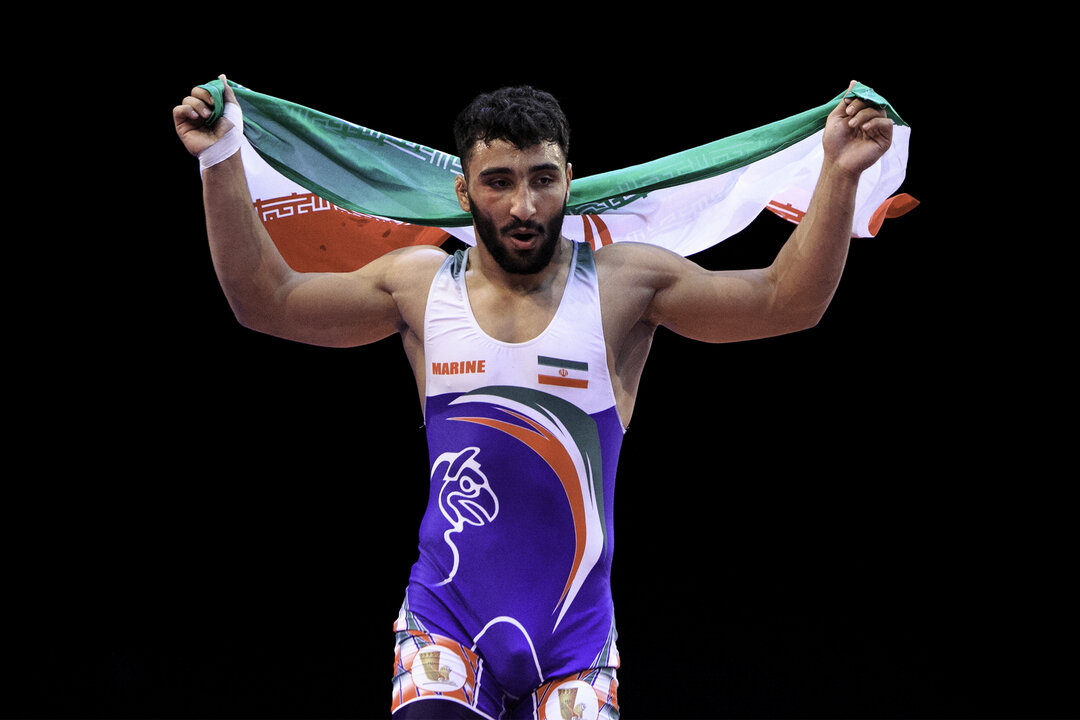 Mohammad Ghorbanali NOSRATI (IRI)

45kg
Densel Jaffet DE JESUS VALERIO (HON)
Abdalla Mohamed Shaaban M. SHAABAN (EGY)
Amirreza Mohammadreza DEHBOZORGI (IRI)
Jeremy Renzo PERALTA GONZALEZ (ECU)
Edmond Armen NAZARYAN (BUL)
Arslanbek ZAKIRBAYEV (TKM)

51kg
Alexander ADINIWIN (MHL)
Mehdi JOUINI (TUN)
Wataru SASAKI (JPN)
Axel Andre SALAS ESQUIVEL (MEX)
Giorgi TOKHADZE (GEO)
Eduardo LOVERA (ARG)

60kg
Arapo Ngatuerua George KELLNER (NZL)
Ahmed Abdelhakim MERIKHI (ALG)
Elmirbek SADYROV (KGZ)
Miguel Angel UGALDE AGUILAR (MEX)
Sahak HOVHANNISYAN (ARM)
Giorgi CHKHIKVADZE (GEO)

71kg
Lynch Xavier Tanglao SANTOS (GUM)
Lamjed MAAFI (TUN)
Shu YAMADA (JPN)
Brandon CALLE PEREZ (COL)
Stepan STARODUBTSEV (RUS)
Alexandrin GUTU (MDA)
 
92kg
Ariston Faamalosi BARTLEY (ASA)
Shady Elkhalil Ibrahim A. WEHIB (EGY)
Mohammad Ghorbanali NOSRATI (IRI)
Igor Fernando ALVES DE QUEIROZ (BRA)
Mukhammad EVLOEV (RUS)
Osman AYAYDIN (TUR)

WOMEN'S WRESTLING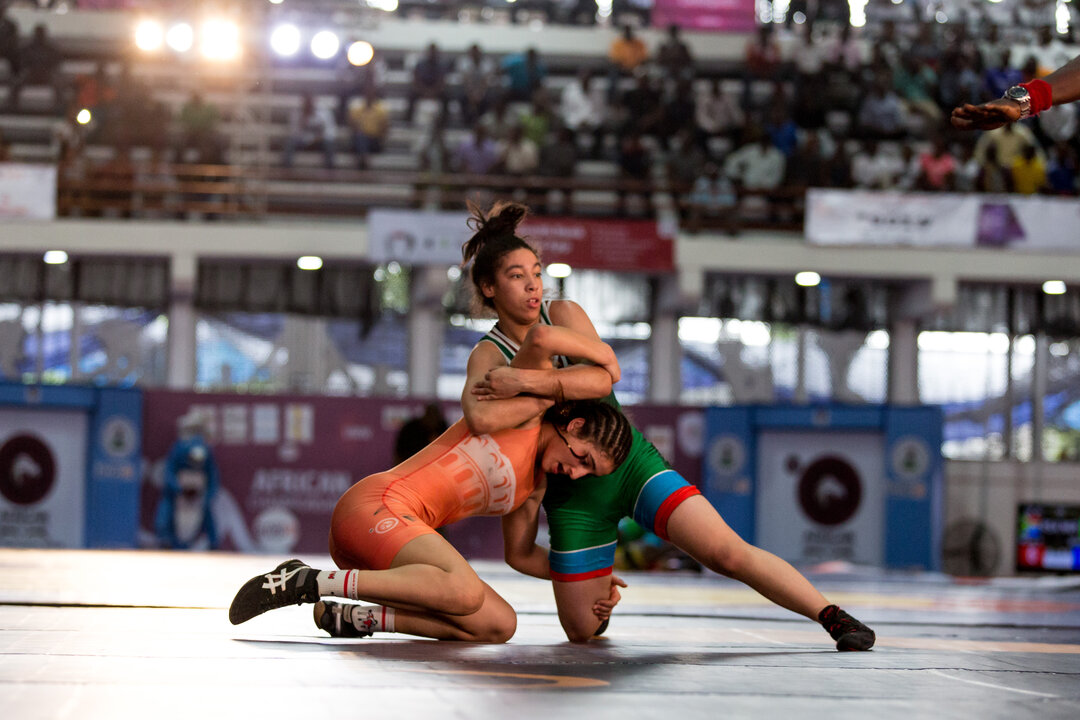 Zaineb SGHAIER (TUN)

43kg
Ella Mae DERRY (NZL)
Sara Gouda Farouk MAHMOUD (EGY)
Enkhzul BATBAATAR (MGL)
Simran SIMRAN (IND)
Emily King SHILSON (USA)
Heloisa Elena MARTINEZ (BRA)
Shahana NAZAROVA (AZE)
Maria LEORDA (MDA)
Justine Fanny VIGOUROUX (FRA)
Christianah Tolulope OGUNSANYA (NGR)

49kg
Paulina Jean DUENAS (GUM)
Zineb ECH CHABKI (MAR)
Shokhida AKHMEDOVA (UZB)
Nilufar RAIMOVA (KAZ)
Tiare Lynn Masako Dizon IKEI (USA)
Maria Jose MOSQUERA ROJAS (VEN)
Emma Jonna Denise MALMGREN (SWE)
Roza SZENTTAMASI (HUN)
Natallia VARAKINA (BLR)
Sopealai SIM (CAM)

57kg
Kaetlyn Rae Okada QUINTANILLA (GUM)
Hala Wael Imbabi AHMED (EGY)
Nonoka OZAKI (JPN)
Mansi MANSI (IND)
Mayra Alejandra PARRA ALVAREZ (VEN)
Andrea Monserrat LOPEZ MARTINEZ (MEX)
Anna Hella SZEL (HUN)
Irina RINGACI (MDA)
Anastasia BLAYVAS (GER)
Lydia TOIDA (CMR)

65kg
Zaineb SGHAIER (TUN)
Sunmisola Idowu BALOGUN (NGR)
Xinru ZHOU (CHN)
Oyun Erdene TAMIR (MGL)
Yetzis Camila RAMIREZ MARQUEZ (CUB)
Sandra Elena ESCAMILLA MENCHACA (MEX)
Oksana CHUDYK (UKR)
Viktoria VESSO (EST)
Amina Roxana CAPEZAN (ROU)
Natacha Véronique NABAINA (CMR)

73kg
Ioana Penina Nicole Uputaua LUDGATE (ASA)
Khadija JLASSI (TUN)
Yuka KAGAMI (JPN)
Svetlana OKNAZAROVA (UZB)
Milaimys de la Caridad MARIN POTRILLE (CUB)
Anika Elizabeth WHITE (CAN)
Kseniya DZIBUK (BLR)
Vahide Nur GOK (TUR)
Julia Hanna Ellinor FRIDLUND (SWE)
Linda Marilina MACHUCA (ARG)