Rivera Wins First Women's Pan Am Title for Puerto Rico Since 2002
Saturday, May 5, 2018 - 04:22 By Taylor Miller
LIMA (May 4) – Puerto Rico earned its first female Pan American champion since 2002 on Friday night when Andribeth RIVERA picked up her third win of the day to secure the 59 kg gold.
Rivera faced Laurence BEAUREGARD (CAN) in her final match of round-robin competition. Beauregard stormed out to an 8-0 win but just moments later, Rivera threw the Canadian to her back and got the pin.
Rivera became just the second women's freestyler to win a Pan Am title for Puerto Rico. The last to do it was Mabel Fonseca Ramirez, who won back-to-back championships in 2001 and 2002.
The USA won two gold medals on Friday, receiving championship performances from Becka LEATHERS at 55 kg and Forrest MOLINARI at 65 kg.
Leathers had locked up the gold medal in the morning session in round-robin competition.
Molinari defeated Breanne Leigh GRAHAM (CAN) with a 5-2 win in the only match of the day at 65 kg.
The other women's champion came at 72 kg, when Veronica Helen Frances KEEFE (CAN) put together a perfect 3-0 record in the event.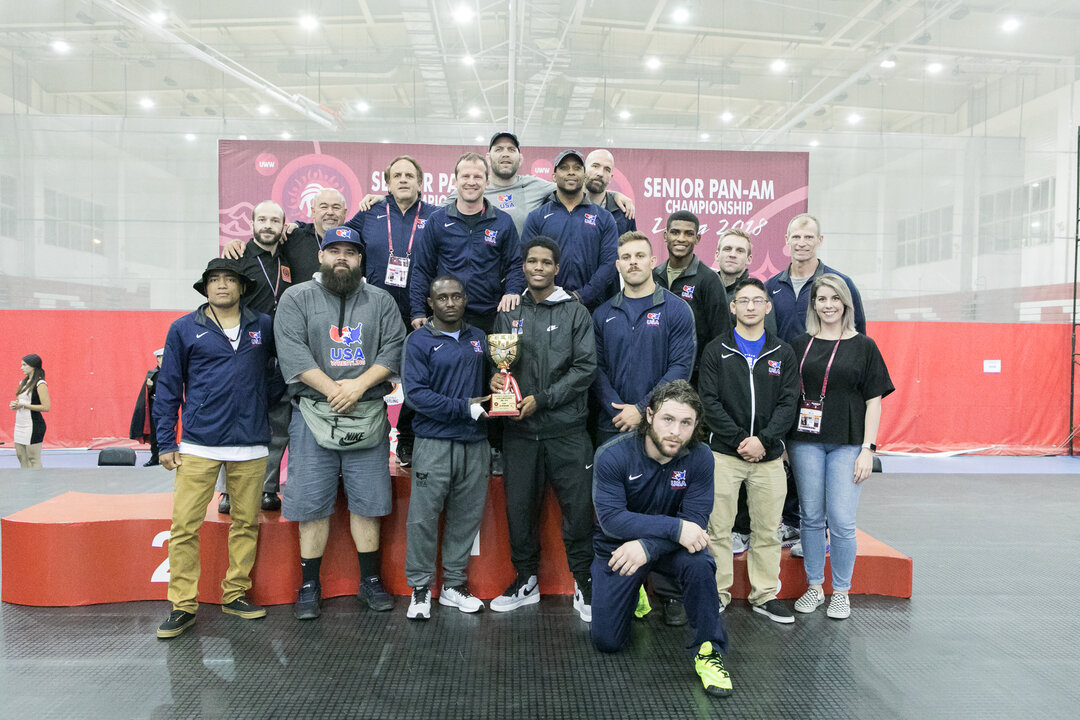 Moving on with the USA theme, the U.S. men's Greco team won the Pan Am team title, outscoring runner-up Cuba 141-140.
Although they won the team title, the U.S. did not produce any champions in day-two action. However, the squad leaves Peru with six medals, including two gold, three silver and one bronze.
Cuba had two champions on Friday night, including Ariel FIS BATISTA (CUB) at 77 kg and Daniel GREGORICH HECHAVARRIA (CUB) at 87 kg.
Fis, a 2018 Central American Caribbean Championship gold medalist, topped four-time Pan American medalist Jair Alexis CUERO MUNOZ (COL), 9-5.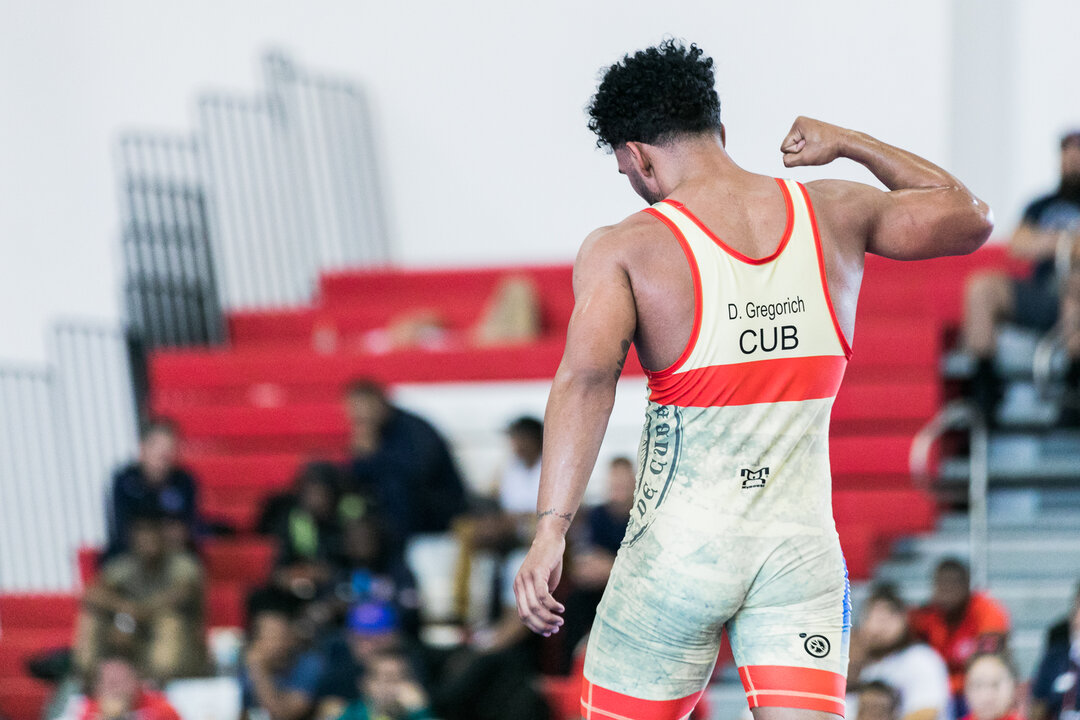 Gregorich, who finished seventh at the World Championships, improved on a second-place finish from last year's Pan Ams, taking the top of the podium with a dominant 7-0 decision over Yorgen Jose COVA PULIDO (VEN).
Emerging from the 82 kg bracket was Luis Eduardo AVENDANO ROJAS (VEN), who strung together a perfect 4-0 record. In his final match of the day, Avendano defeated Brayden William AMBO (CAN) by fall early in the match.
The tournament continues tomorrow with the remaining women's weights (50, 53, 57, 62, 68, 76) and the first part of the men's freestyle weights (79 and 92). It will all be live on unitedworldwrestling.org.
GRECO TEAM SCORES
1. USA – 141
2. Cuba – 140
3. Brazil – 106
GRECO-ROMAN
77 kg
GOLD - Ariel FIS BATISTA (CUB) dec. Jair Alexis CUERO MUNOZ (COL), 9-5
BRONZE - Angelo Rafael MARQUES MOREIRA (BRA) win by fall over Francisco Albano BARRIO (ARG), 1:41
BRONZE - Reinier JIMENEZ TERRY (GUA) win by fall over Johan Antonio BATISTA (DOM), 3:33
82 kg
GOLD - Luis Eduardo AVENDANO ROJAS (VEN)
SILVER – Geordan SPEILLER (USA)
BRONZE - Carlos Moises ESPINOZA CASTRO (PER)
87 kg
GOLD - Daniel GREGORICH HECHAVARRIA (CUB) df. Yorgen Jose COVA PULIDO (VEN), 7-0
BRONZE - Benjamin Errol PROVISOR (USA) df. Alfonso Antonio LEYVA YEPEZ (MEX), 3-0
BRONZE - Carlos Alberto ADAMES PALMER (DOM) df. Phillip Raweriio BARREIRO (CAN), 9-0
WOMEN'S FREESTYLE
55 kg
GOLD – Becka LEATHERS (GOLD)
SILVER – Cara Gail NANIA (CAN)
BRONZE - Lady Raysa MORAN VALENZUELA (ECU)
59 kg
GOLD - Andribeth RIVERA BELLIARD (PUR)
SILVER - Laurence BEAUREGARD (CAN)
BRONZE - Kelsey Rene CAMPBELL (USA)
65 kg
GOLD - Forrest Ann MOLINARI (USA)
SILVER - Breanne Leigh GRAHAM (CAN)
72 kg
GOLD - Veronica Helen Frances KEEFE (CAN)
SILVER - Diana Luisa Victoria CRUZ ARROYO (PER)
BRONZE - Hannah La Shae GLADDEN (USA)