Japan Advances Susaki, Okuno, Kawai to Finals
Wednesday, October 24, 2018 - 15:56 By Andrew Hipps
BUDAPEST, Hungary (October 24) -- A day after crowning two world champions in women's wrestling, Japan has a chance to add three more gold medalists on Thursday. 
Yui SUSAKI (50kg), Haruna OKUNO (53kg) and Yukako KAWAI (62kg) advanced to the finals with victories in the semifinals of the World Championships on Wednesday in Budapest, Hungary. 
Susaki, a 2017 senior world champion and three-time cadet world champion, needed just a minute and a half to earn a 10-0 technical fall in the semifinals over Oksana LIVACH (UKR) at 50kg. Susaki scored a takedown and used a leg lace to go up 6-0 a minute into the match. A short time later she added another takedown and ended the match with her leg lace.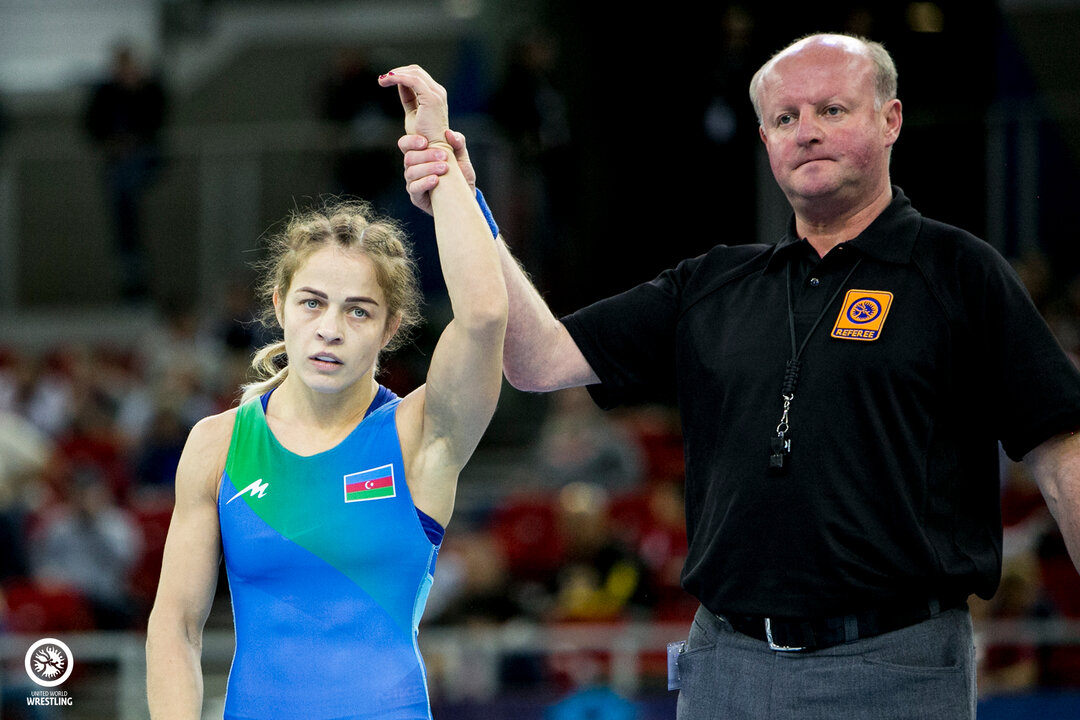 She will face 30-year-old Mariya STADNIK (AZE) in the finals at 50kg. Stadnik, a past world champion and multiple-time world medalist, reached the gold-medal match with a hard-fought 4-2 victory over Sonhyang KIM (PRK). Kim attempted to score a takedown in the closing seconds, but Stadnik fought it off and gave up just a step out to preserve the lead and take the victory. 
Okuno, a returning world champion, rolled to an 8-1 semifinal victory over Katarzyna KRAWCZYK (POL) at 53kg. Okuno scored first with a takedown and led 2-0 at the break. Krawczyk inched closer in the second period with a step out to make the score 2-1. But Okuno quickly pulled away, picking up three more takedowns to win by seven. Okuno's finals opponent will be Sarah HILDEBRANDT (USA).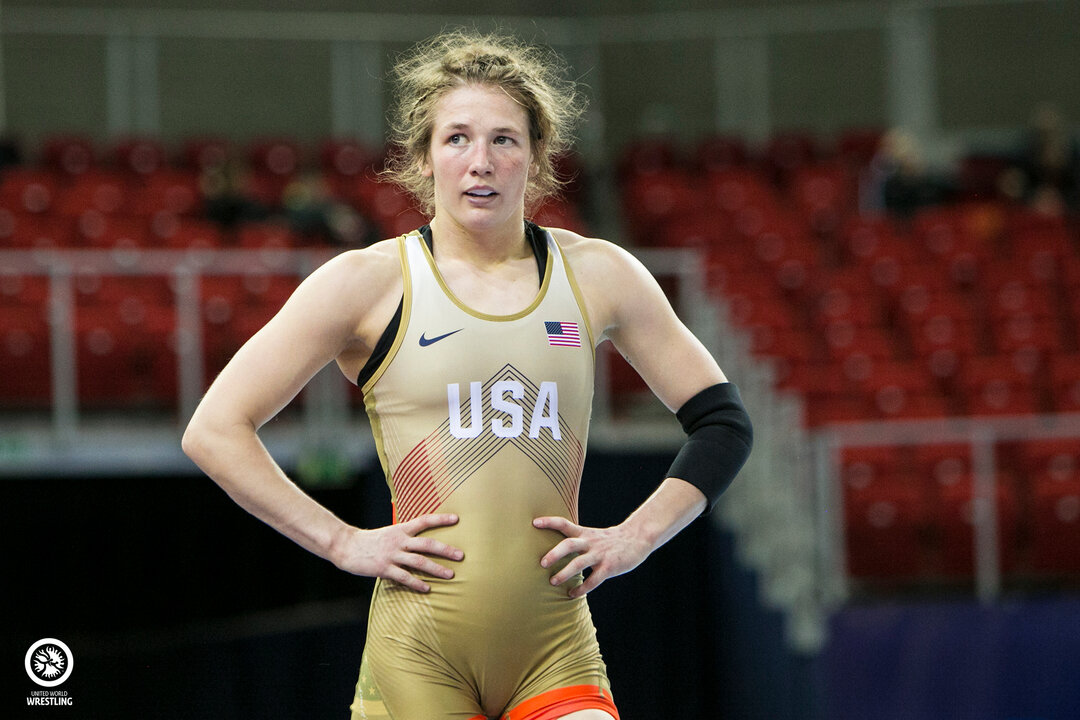 Hildebrandt proved to be too much for Diana WEICKER (CAN) in the semifinals at 53kg. Hildebrandt dominated from the start, using a takedown and two turns to race out to a 6-0 lead. She built her lead to 8-0 at the break and closed out the technical fall in the second period. 
Kawai came back to defeat past world champion Yuliia TKACH OSTAPCHUK (UKR). Tkach jumped out to a 3-0 lead at the break after a step out and takedown in the first period. The score remained 3-0 until just over a minute remaining in the match when Kawai scored a takedown to cut the deficit to 3-2 before adding a gut wrench turn to grab a 4-3 lead. Tkach took a shot with just over 20 seconds remaining and was able to get Kawai's leg, but couldn't finish. 
Kawai, who secured her first world medal, will meet four-time world medalist Taybe YUSEIN (BUL) in the gold-medal match at 62kg. Yusein reached the finals with a fall over Mallory VELTE (USA). After a scoreless first two minutes, Yusein locked up a cradle and pinned the American.
At 57kg, Ningning RONG (CHN) used a strong second period to dominate Grace BULLEN (NOR) and claim her spot in the gold-medal match. Bullen led 2-0 at the break. But the second belonged to Rong. After getting a takedown in the first minute of the second period, Rong used a gut wrench to turn Bullen five times for the technical fall. 
Bilyana DUDOVA (BUL) defeated two-time world bronze medalist Emese BARKA (HUN) 6-2 in the other semifinal match at 57kg. 
Semifinal Results
Women's Wrestling
50kg
Yui SUSAKI (JPN) df. Oksana LIVACH (UKR) by VSU, 10-0
Mariya STADNIK (AZE) df. Sonhyang KIM (PRK) by VPO1, 4-2
53kg
Sarah HILDEBRANDT (USA) df. Diana WEICKER (CAN) by VSU, 10-0
Haruna OKUNO (JPN) df. Katarzyna KRAWCZYK (POL) by VPO1, 8-1
57kg
Bilyana Zhivkova DUDOVA (BUL) df. Emese BARKA (HUN) by VPO1, 6-2
Ningning RONG (CHN) df. Grace BULLEN (NOR) by VSU1, 12-2
62kg
Yukako KAWAI (JPN) df. Yuliia TKACH OSTAPCHUK (UKR) by VPO1, 4-3
Taybe YUSEIN (BUL) df. Mallory VELTE (USA) by VFA, 2-0