Iran Adds 4 Golds at Junior Asian C'ships to Cap Off Dominant Greco Performance
Wednesday, July 10, 2019 - 14:31 By United World Wrestling Press
CHON BURI, Thailand (July 10) - Iran capped off a dominant performance in Greco-Roman at the Junior Asian Championships on Wednesday by claiming four more gold medals, bringing their total gold-medal haul in Greco-Roman to seven over two days. 
Iran finished the Greco-Roman competition with 218 points, which was enough to win the team title by 72 points over runner-up Kazakhstan. India finished third in the team standings, one point behind Kazakhstan. 
Bahram MAROUFKHANI IMCHEH (67kg), Mohammadreza ROSTAMI (72kg), Hosein FOROUZANDEH GHOJEHBEIGLOU (82kg) and Hamed ABDOVALI (97kg) won gold medals for Iran on the final day of the Greco-Roman competition in Chon Buri, Thailand.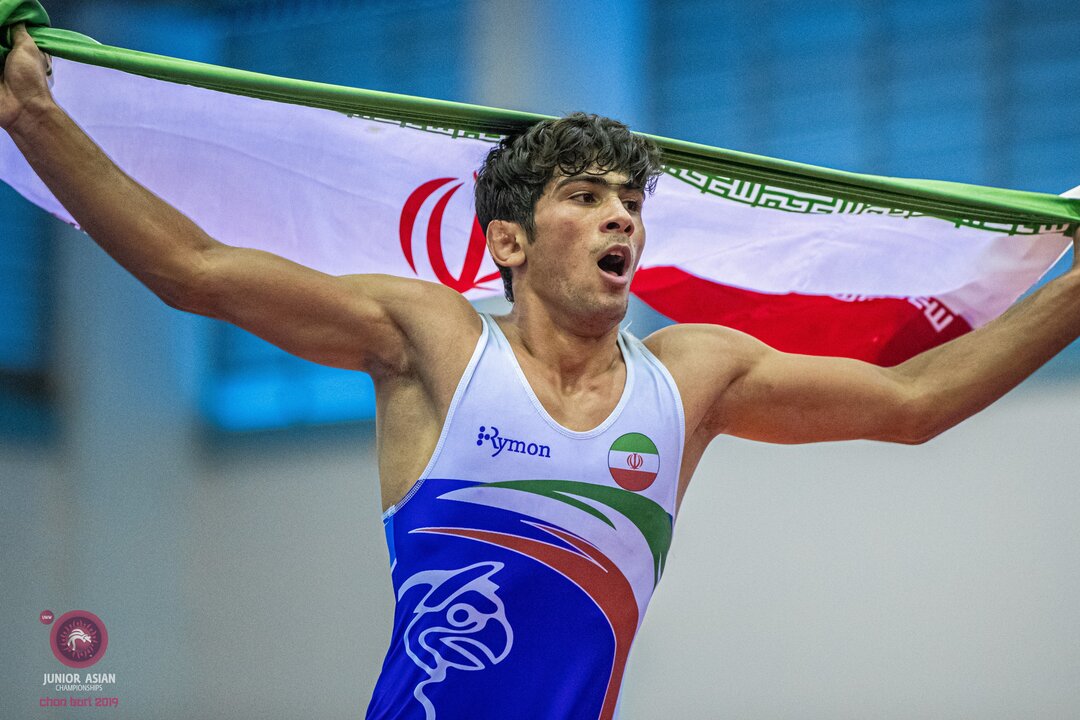 Maroufkhani Imcheh, a Takhti Cup silver medalist, earned his second straight gold at the Junior Asian Championships by shutting out Nurzhigit KENESHBEK UULU (KGZ) 6-0 in the finals at 67kg. The Iranian went up 4-0 in the first 35 seconds of the match after a takedown and throw. He would add another takedown 10 seconds into the final period.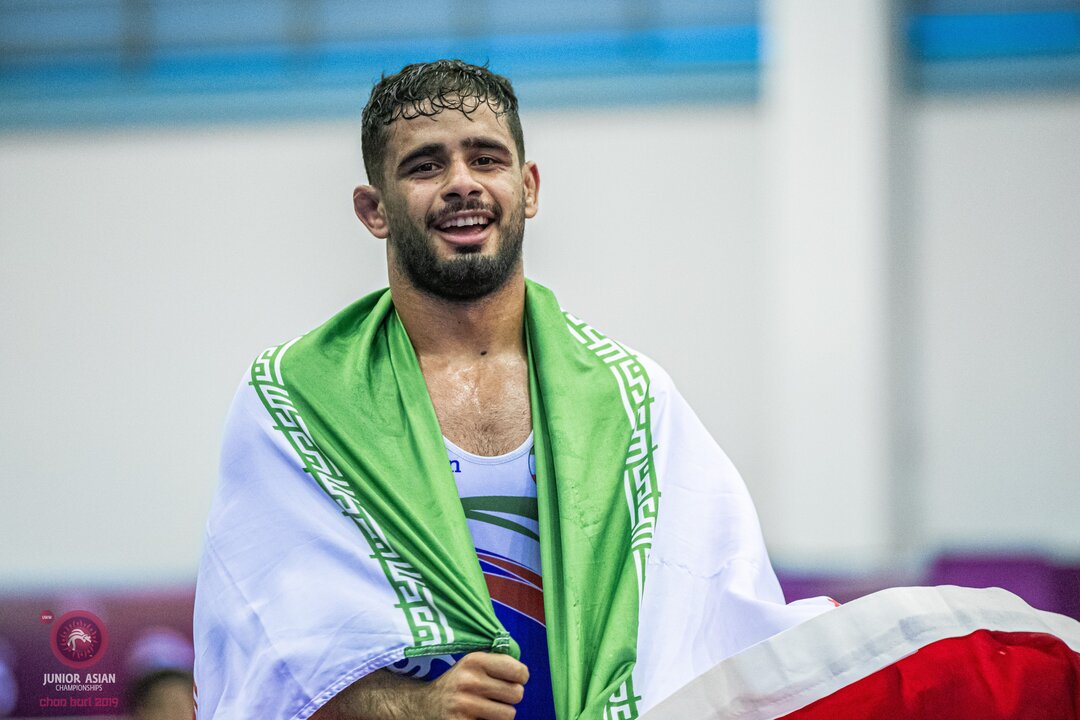 Rostami, a multiple-time medalist at the Cadet Asian Championships, lit up the scoreboard in his finals match against Alijon KHUSEYNOV (UZB), scoring 12 first-period points on his way to a 13-5 technical superiority to earn gold at 72kg. After going up 6-0 on the strength of a takedown and two gut wrenches, Rostami nearly ended the match early with another gut wrench, but Khuseynov defended, reversed the action and then scored with a gut wrench of his own, which made the score 8-5 in favor of the Iranian. Rostami controlled the action the rest of the way, scoring five straight step-out points to earn the technical superiority in the second period.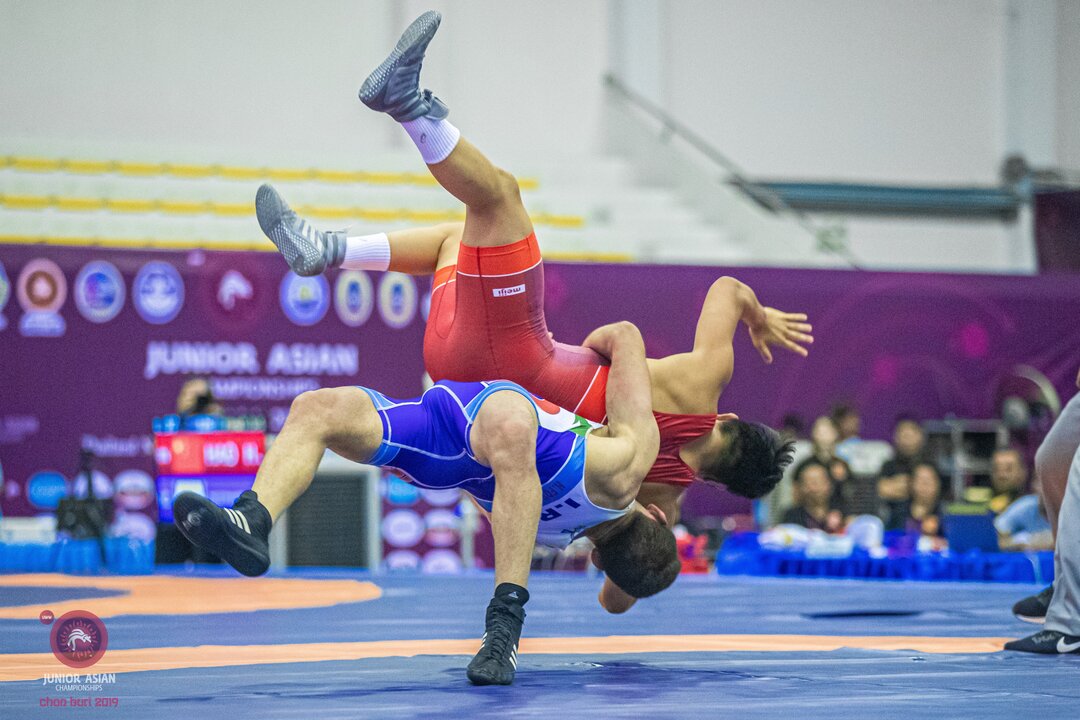 Forouzandeh Ghojehbeiglou, like Maroufkhani Imcheh, won his second consecutive gold medal at the Junior Asian Championships. He was dominant in the 82kg finals, picking up a 10-0 technical superiority over Tesshin HIGUCHI (JPN). Forouzandeh Ghojehbeiglou scored first with a step out before using a four-point throw to build his lead to 6-0. He closed out the victory with a four-point, feet-to-back takedown late in the first period. 
Abdovali topped Jeongyul KWON (KOR) 4-2 to win the gold medal at 97kg. The Iranian scored with a gut wrench in the first period and added a takedown early in the second period. Kwon scored two points late in the match, but Abdovali held on for the win.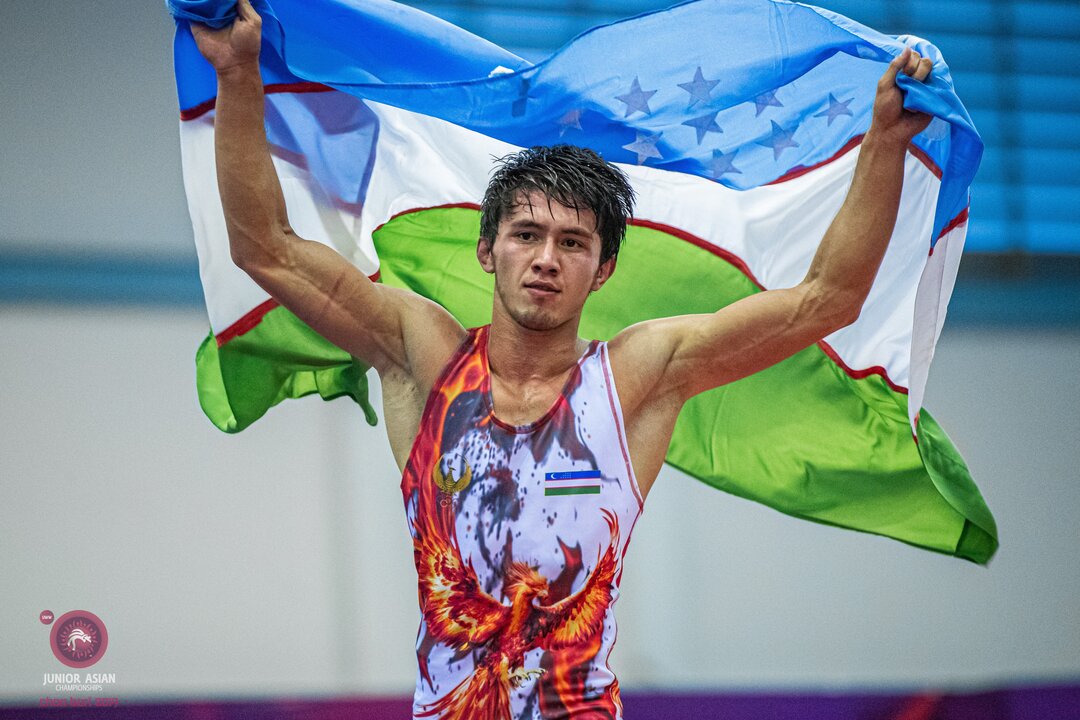 At 60kg, Mukhammadkodir YUSUPOV (UZB) captured the gold medal with a 3-2 victory over Sachin RANA (IND). Yusupov scored all three of his points in the opening period. After going down 1-0, he picked up a reversal and then scored with a gut wrench. Rana scored a late step out, but it was too little, too late. 
The women's wrestling competition at the Junior Asian Championships begins on Thursday. Action is set to begin at 10 a.m. local time.
RESULTS
Final Greco-Roman Team Scores 
GOLD - Iran (218 points)
SILVER - Kazakhstan (146 points)
BRONZE - India (145 points)
Fourth - Uzbekistan (137 points)
Fifth - Japan (101 points)
60kg
GOLD - Mukhammadkodir YUSUPOV (UZB) df. Sachin RANA (IND), 3-2
BRONZE - Olzhas SULTAN (KAZ) df. Alamusi ALAMUSI (CHN), 11-0
BRONZE - Milad Ali REZANEZHAD (IRI) df. Yun Bin SHIN (KOR), 11-2
67kg
GOLD - Bahram MAROUFKHANI IMCHEH (IRI) df. Nurzhigit KENESHBEK UULU (KGZ), 6-0
BRONZE - Saurabh SAURABH (IND) df. Guotao ZHANG (CHN), 2-1
BRONZE - Umidjon AKHROROV (UZB) df. Minseong PARK (KOR), 8-0
72kg
GOLD - Mohammadreza ROSTAMI (IRI) df. Alijon KHUSEYNOV (UZB), 13-5
BRONZE - Rahul RAHUL (IND) df. Xin HUANG (CHN), 7-7
BRONZE - Daler REZA ZADE (TJK) df. Almazbek BEGALIEV (KGZ), 5-0
82kg
GOLD - Hosein FOROUZANDEH GHOJEHBEIGLOU (IRI) df. Tesshin HIGUCHI (JPN), 10-0
BRONZE - Eli MAGOMADOV (KAZ) df. Sanjeet SANJEET (IND), 8-0
BRONZE - Toyly ORAZOV (TKM) df. Danuson ARRICHUAI (THA), 8-0
97kg
GOLD - Hamed ABDOVALI (IRI) df. Jeongyul KWON (KOR), 4-2
BRONZE - Deepanshu DEEPANSHU (IND) df. Houzhi HAO (CHN), 5-4
BRONZE - Aday KURMANSEITOV (KAZ) df. Daniiar SHERIMBEKOV (KGZ), 3-0